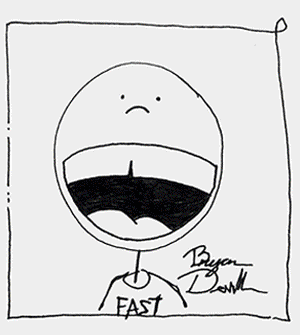 San Francisco based. 2 YR GSP. 8 YRS CP&B. AD / ACD with a huge set of skills and experience. My creative work has been mentioned in the New York Times, the New Yorker, CNN, Complex, Buzzfeed, Vice, Time, and the world wide web. Comfortable tackling massive decks and or zero dollar budgets. Love to concept. Love to make things. I know the internet and world of finance more than most. Absolute confidence in crushing projects. Positive attitudes always. I hustle until the work is done.
Design is my Jesus. 

ART DIRECTOR / ACD / CD // Whatever you need me to be.
EDUCATION:
2 years Goodby Silverstein & Partners
8 years Crispin Porter & Bogusky

FREELANCE:
MRY / 360i / V&S / CPB / BBDO MN - NYC / SRG / MH-VCCP / FORSMAN/ VAYNERMEDIA / FREEMAN / REVERY / CANVAS / PUBLICIS/ LUCKY GENERALS /  
SCHOOL:
MAS (Art Direction)
Loyola Marymount 
University ( Finance ) 
Have Friends. Have Awards. Will Travel.
Mobile: 720-839-0983
Email: Denman@BFDWorks.com